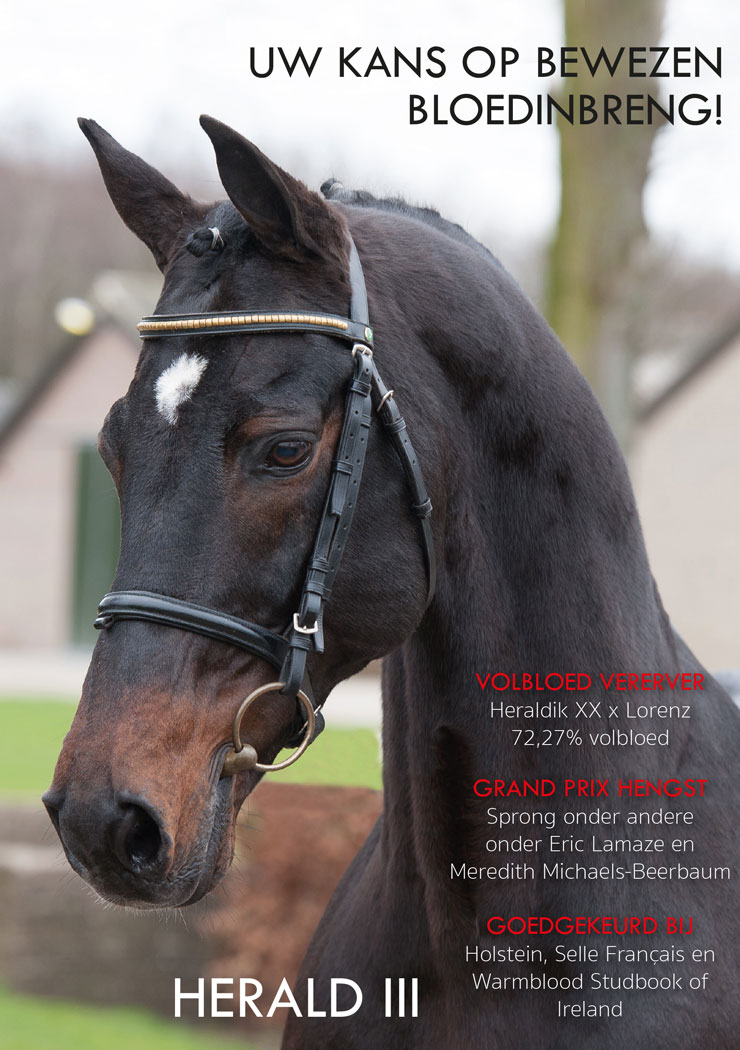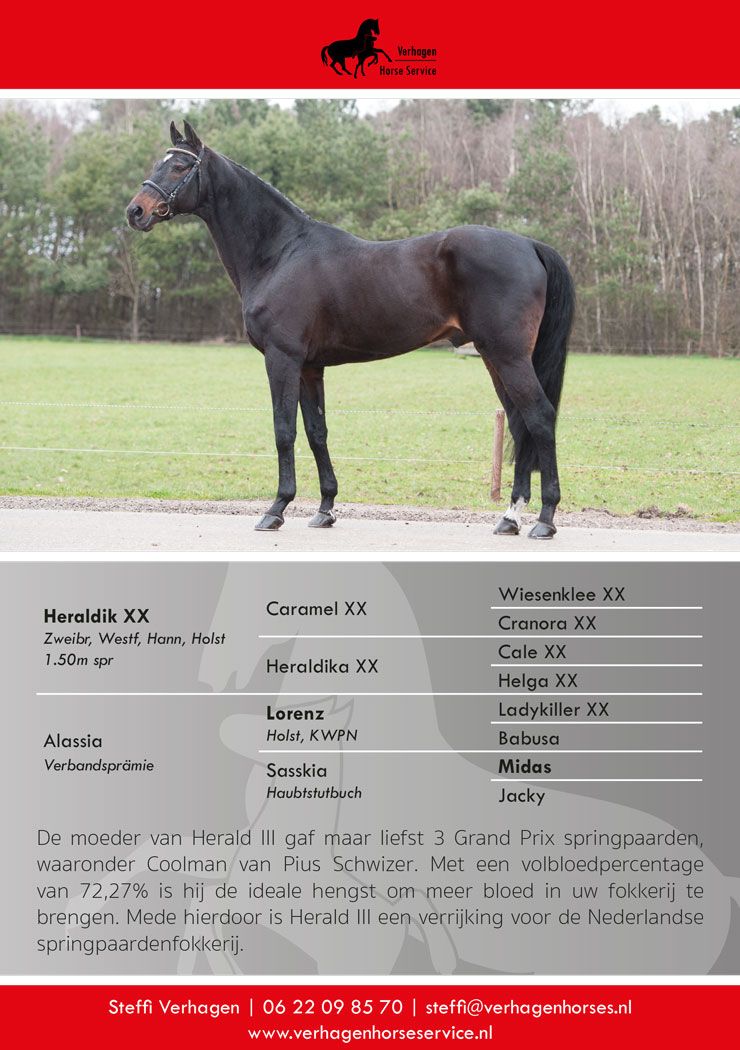 Flyer Verhagen Horse Service
Equestrian business Verhagen Horse Service is located in Boekel, The Netherlands. They prepare horses for several curings. Besides that, Steffi en Jan Verhagen guide horse owners in breeding and help them during and after the birth of a foal. They also offer studs for insemination; the stallion Herald III, amongst others.
Verhagen Horse Service wanted to be able to promote this stallion in a more professional way. That is why they have asked us to produce a flyer in their existing branding. So that is what we did. Prospect breeders now have the most important information on this stallion on one A5 paper. Easy, beautiful and clear.
Copies: 300 pieces
Language: Dutch