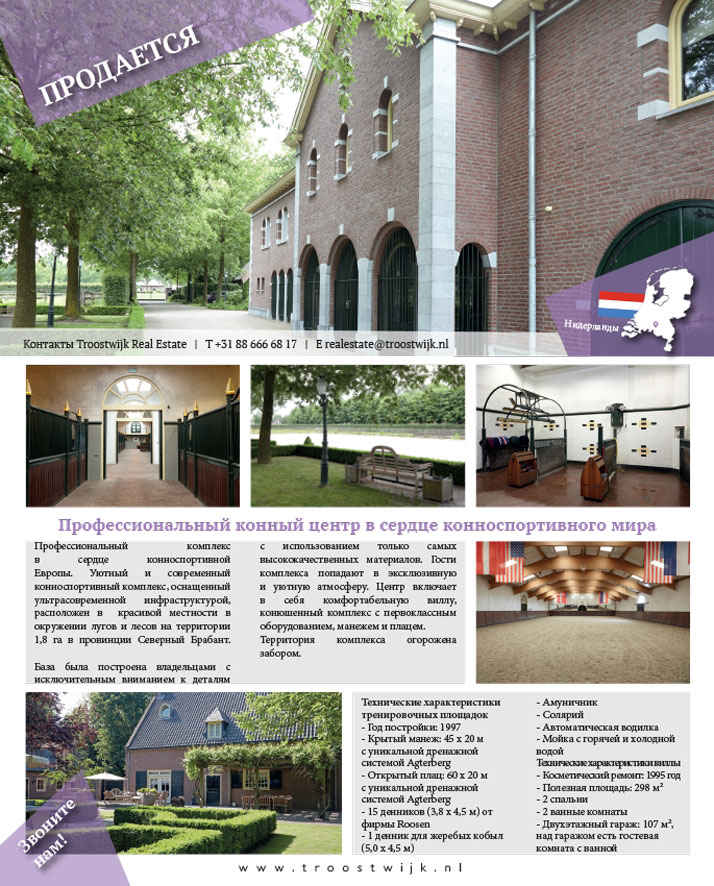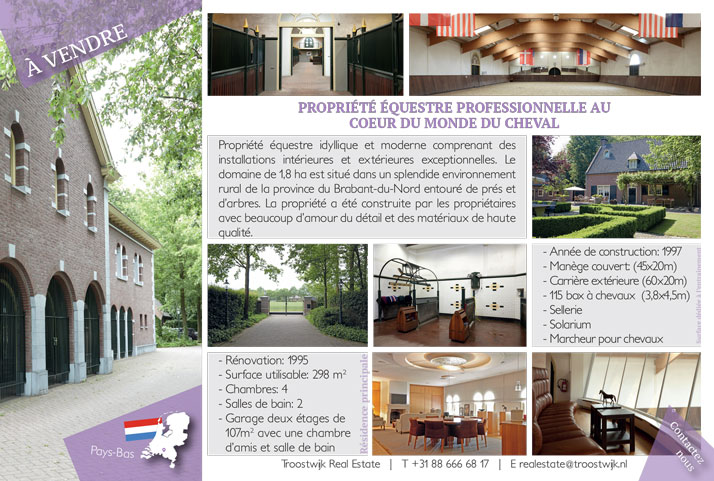 Troostwijk Real Estate
Troostwijk Real Estate was looking for a marketing company with knowledge about the equestrian world for selling an equestrian complex. Together with Troostwijk Real Estate and their client Equine MERC developed an international marketing campaign. We created advertisements in several languages.
The campaign was held in the Netherlands, Belgium, Germany, France, Russia and the Middle East. The advertisement was a sales advertisement of a complex with living space, riding halls and horse stables.