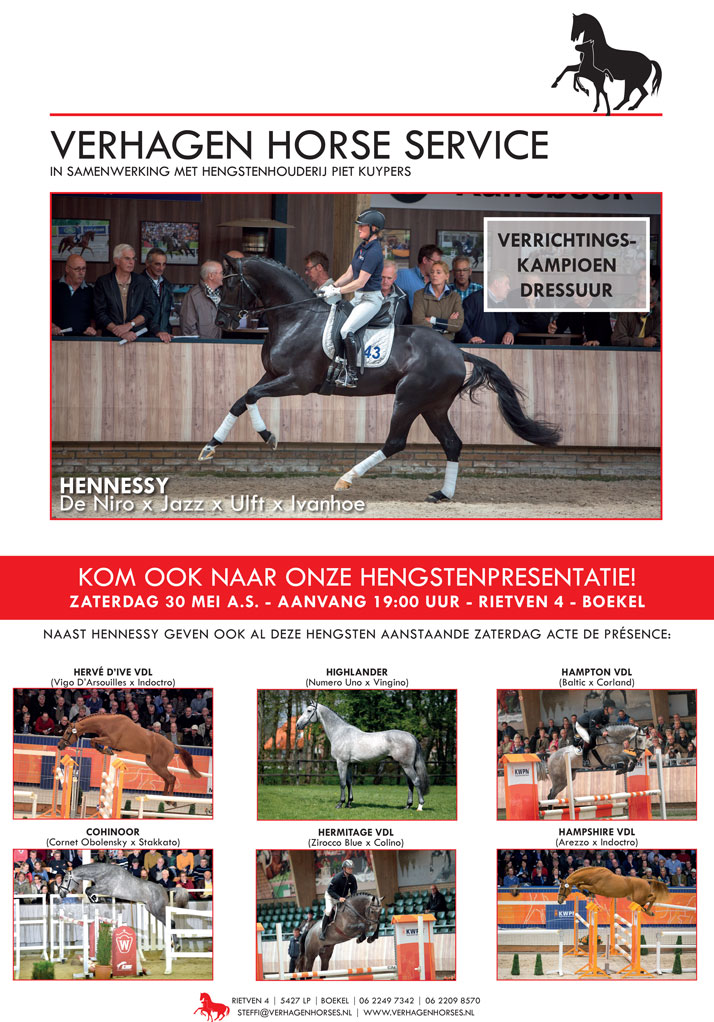 Verhagen Horse Service
The family Verhagen is active in the equestrian world since 1970. They are passionate about the sport and breeding of horses. They offer a few services. One of the things they offer is that they prepare horses for horse shows, and they are active in buying and selling horses. Jan en Steffi Verhagen also offer their customers guidance in the breeding and birth of foals. Also a part of Verhagen Horse Service are their studs, for example the stallion Herald III.
Equine MERC was approached to develop a few advertisements. The advertisements that were developed were published in several media, e.g. De Paardenkrant, Stal Hendrix Special and the Stud brochure.