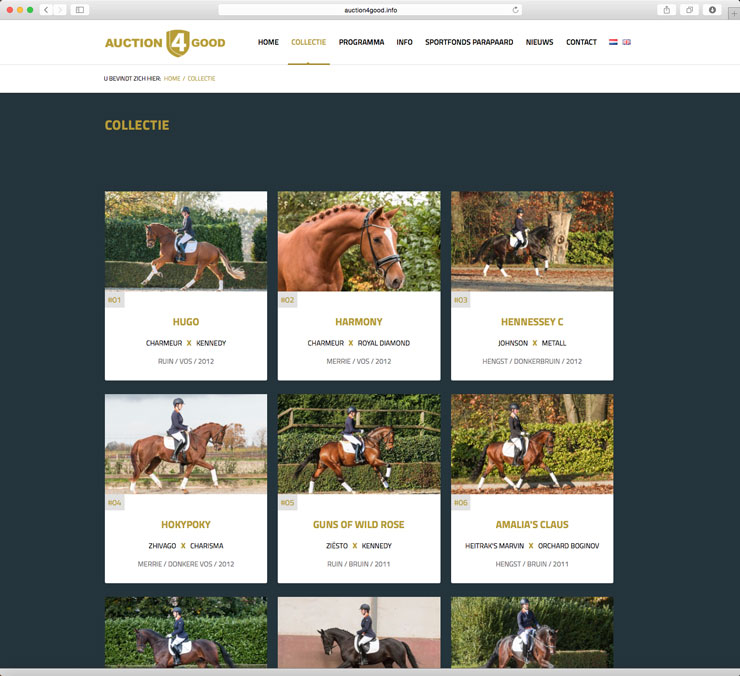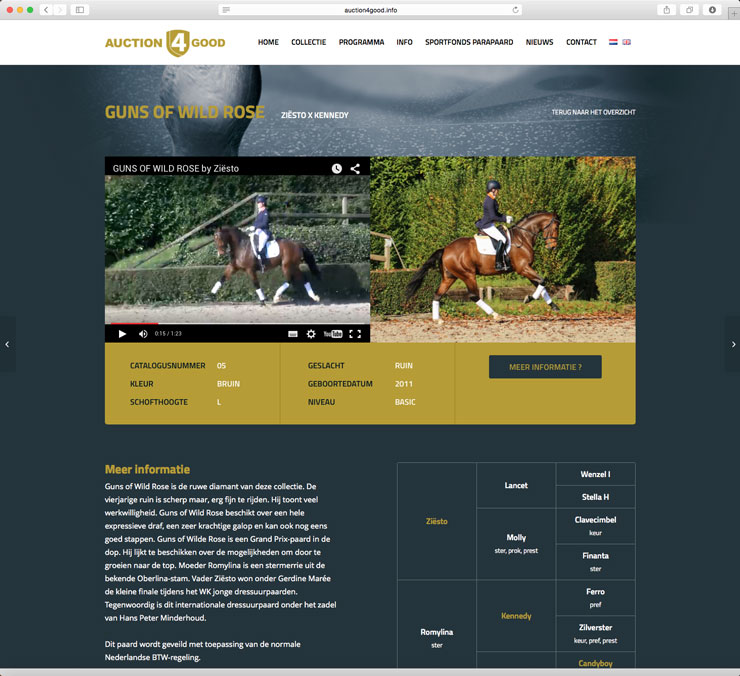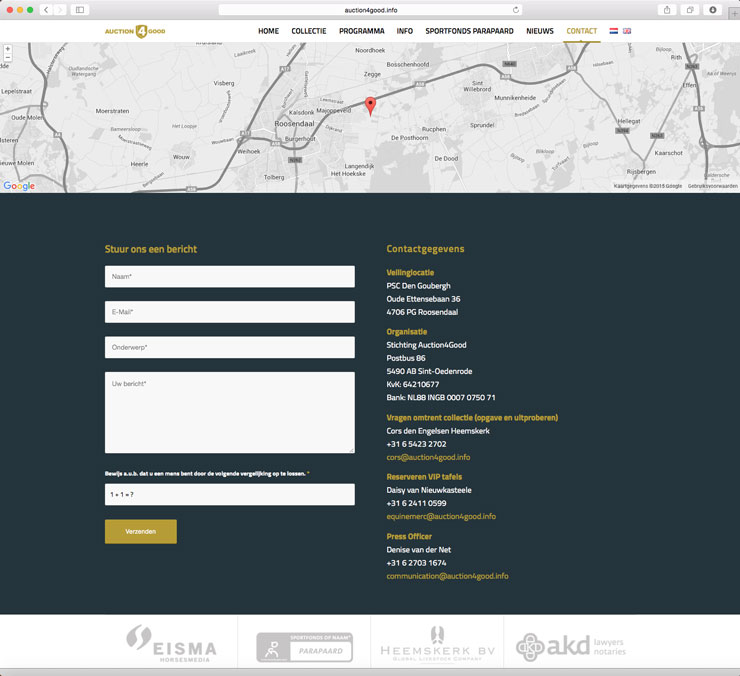 Website Auction4Good
In 2015 the first edition of Auction4Good took place in Roosendaal. The auction has a collection of talented 3- to 7-year-old dressage horses. Auction4Good supports a good cause: 1% of the proceeds goes to Sportfund ParaPaard.
Auction4Good asked Equine MERC to develop a new website, fitting the character of the auction. They already had the branding and logo and the website had to fit perfectly. We created the website within a month and filled it with content. It is also our responsibility to maintain the website and update when necessary.
The website is now offline.