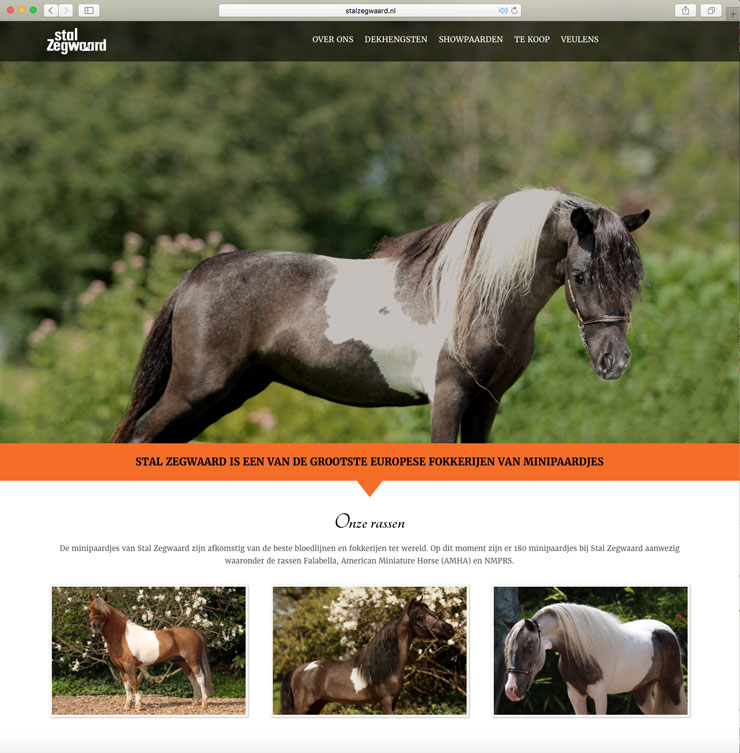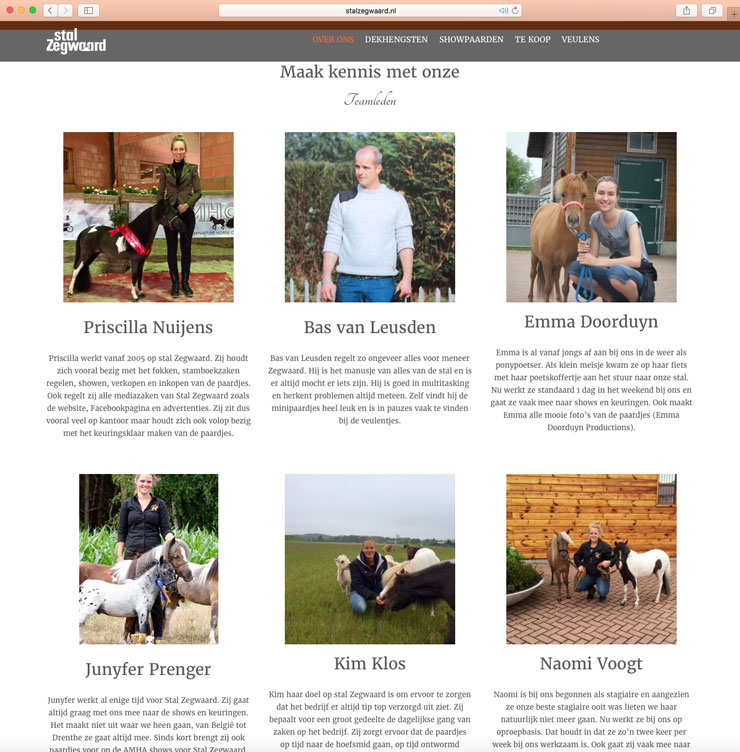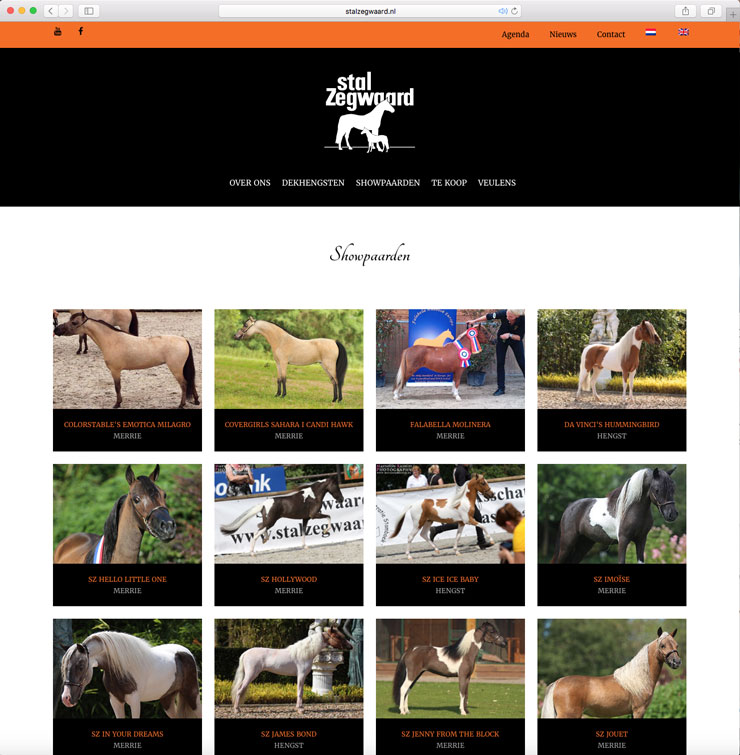 Website Stal Zegwaard
In the 90s, Mr. Zegwaard imported some of the best miniature horses in the world to the Netherlands. He then started breeding and now he has become one of the largest farms in Europe when it comes to the professional breeding of miniature horses. There are several varieties on Stal Zegwaard: Falabella, American Miniature Horse (AMHA) and NMPRS. Stal Zegwaard has had several memorable successes. They for example had the smallest miniature horse in the world, called Mercador. Mercador was in the Guinness Book of Records. In addition, they often participate in shows and they always belong to the crème de la crème.
Given the status of Stal Zegwaard and the large number of miniature horses they have, it was important that the miniature horses are clearly displayed on the website. We therefore installed the plugin designed by us to the new website in order to make it possible. Now you can clearly see the miniature horses on the website and find all the information you need.
We are proud of the result. What do you think?