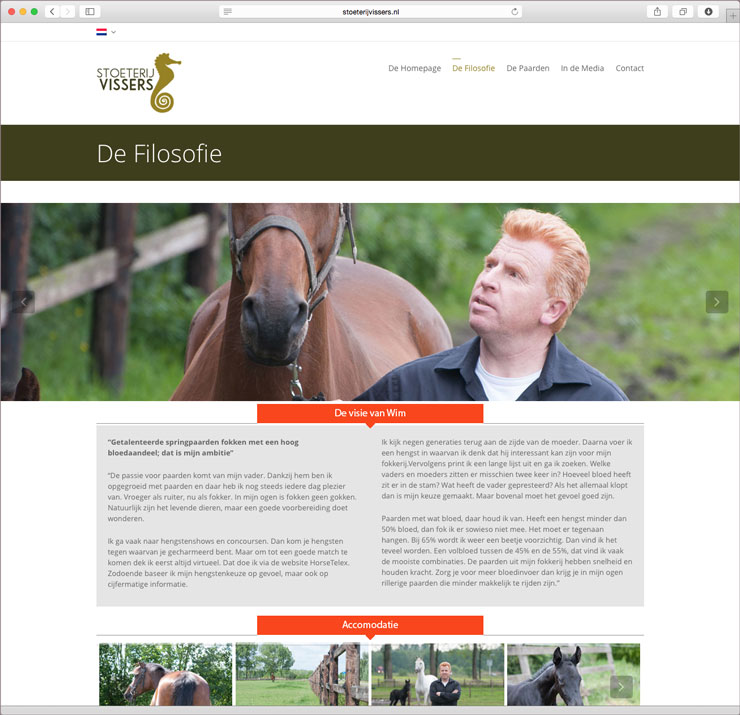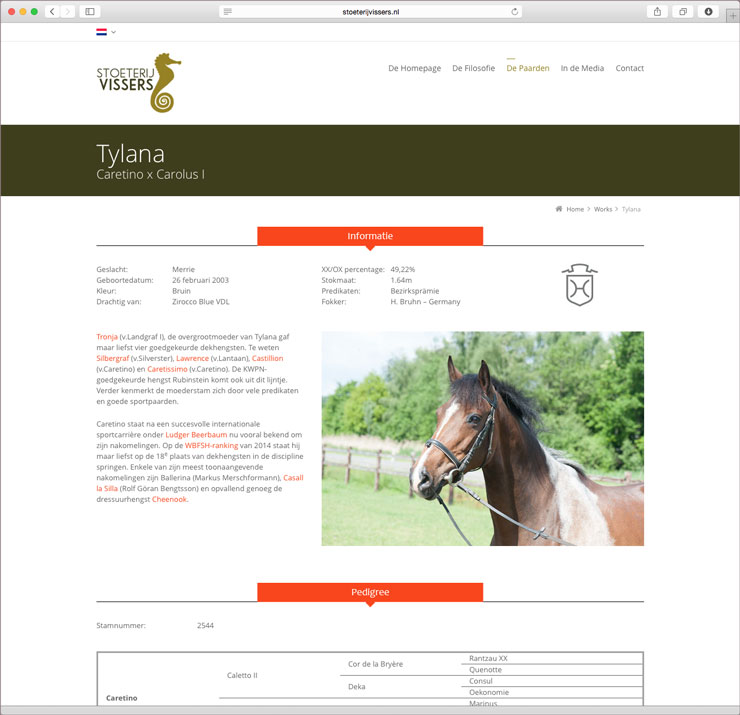 Website Stoeterij Vissers
Wim Vissers from Stoeterij Vissers from Gemert needed a new website. He already had one that was made by people who know a lot about websites, but do not know much about horses. On behalf of Wim we developed a website that appeals to the target group of Stoeterij Vissers, namely horse people.
The website provides interested parties with information about the philosophy, broodmares and breeding products of Stoeterij Vissers and has a very nice news page. We wrote all content on the site and made almost all photos.
After the site was delivered, Wim chose to conclude the Social Media & Website subscription. With a WhatsApp or email, he lets us know what news there are. Then we write the press release, add the foal, etc. We take everything out of our hands and also include his Social Media and HorseTelex page.