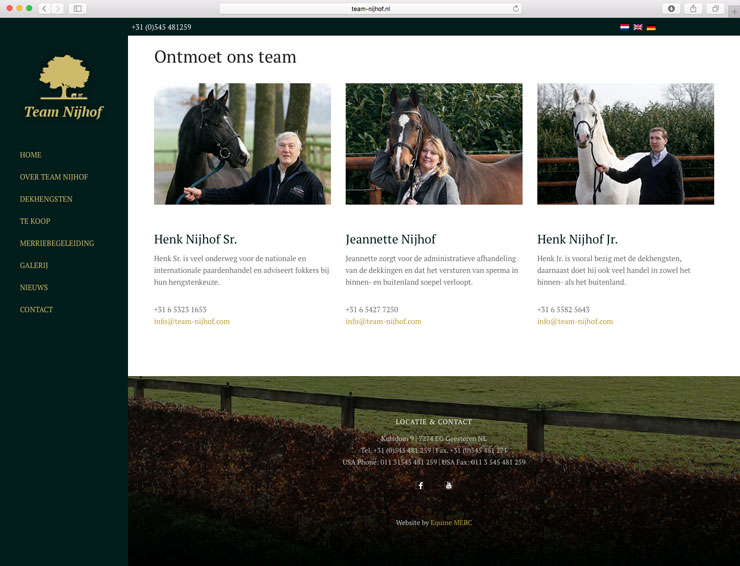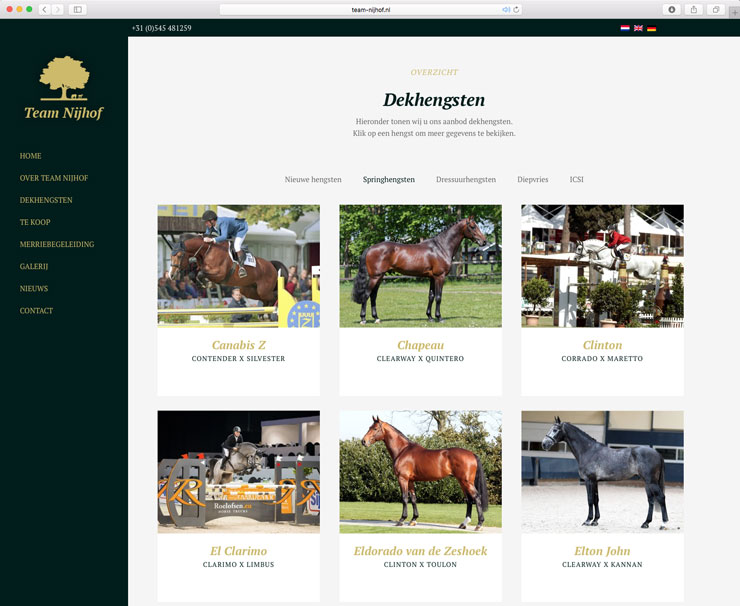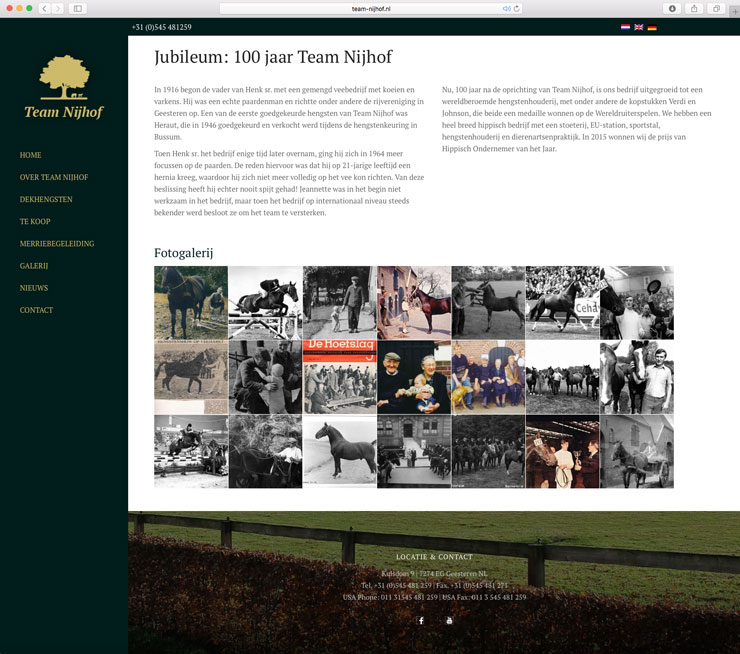 Website Team-Nijhof
Team Nijhof is one of the biggest stud farms of the Netherlands. They have a record amount of Grand Prix-stallions, amongst others Verdi and Johnson. Both stallions belong to the top of the world and in 2014 they participated the World Cup finals and the World Equestrian Games, where they both won a medal. They wanted a new and modern website so they approached our hippique marketingbureau to design a whole new one.
A new plugin was used on the website of Nijhof. The plugin makes it possible to have a nice presentation of all the horses. The stallion collection of the stud farm exists of over 60 stallions, so it was a must of Nijhof that the overview was complete and clear. Also, the information that breeders need is easy to find and accessible. Besides a new plugin, a digital order form was used to make the sperm orders efficient and easy.
In addition, the news page of Nijhof is very complete. Every week new news is added so that there is a nice overview of the performances of Team Nijhof's stallions.