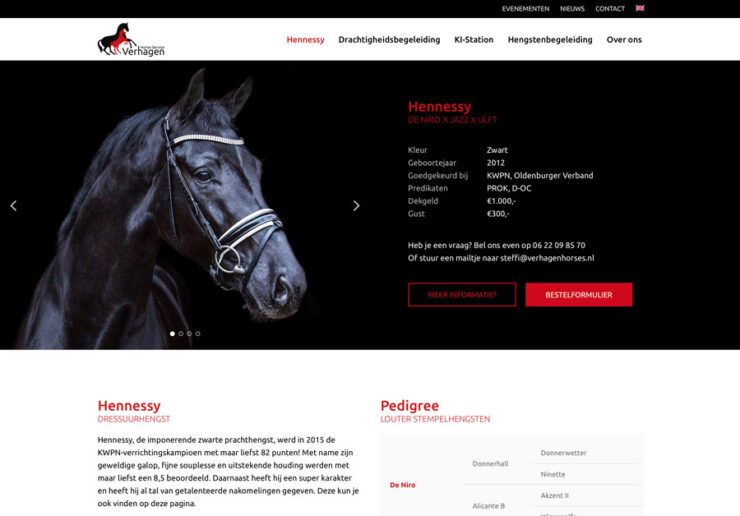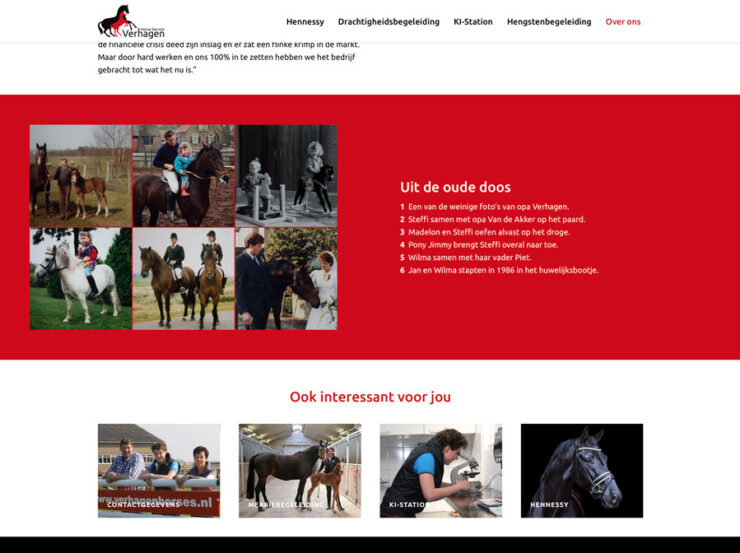 Website Verhagen Horse Service
The Verhagen family has been infected with the horse virus for generations. Steffi, Wilma and Jan are all 100% committed to their company Verhagen Horse Service in Boekel. They approached Equine MERC to provide their company of a new online appearance.
The homepage shows at one glance what the company stands for. The figurehead of the family is shown at the top of the page: Hennessy. It also clearly shows that it is a family business. The services of Verhagen Horse Service are displayed very clearly on the website. The menu contains the headings 'Hennessy', 'Pregnancy supervision', 'AI-Station', 'Stallion supervision' and 'About us'. At the top of the menu are the headings 'Events', 'News' and 'Contact'. In this way customers can navigate quickly and easily to their pages of interest. The website is available in Dutch and English.
Hennessy
You can go easily to the page of Hennessy in the menu, with an order form below. All interesting information about the stallion can be found here. On this page you will find his data, summary, pedigree, performance test scores, results, offspring and offspring report. You can also click through to news articles about the black stallion. And a cover is ordered very easily with the help of the order form!