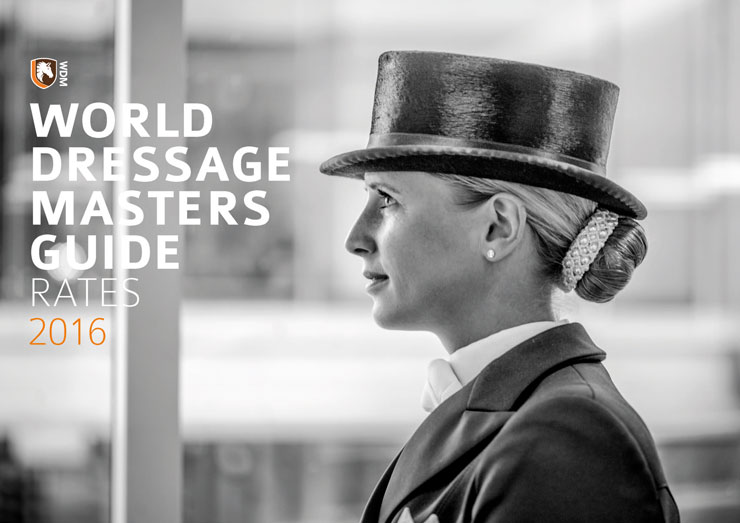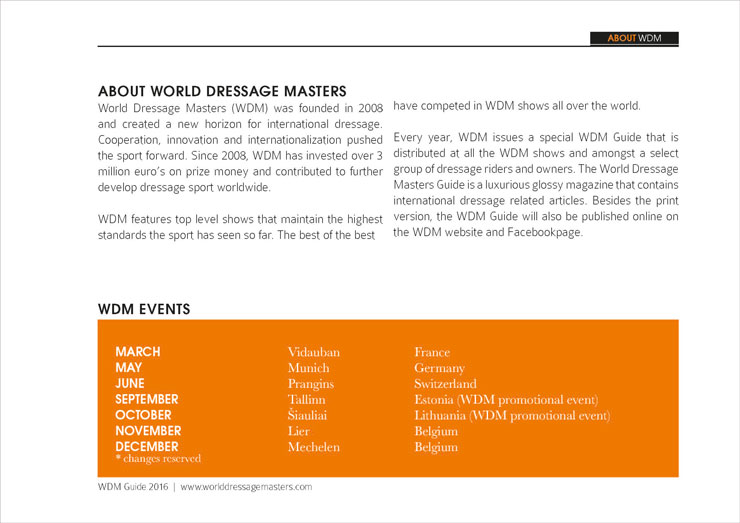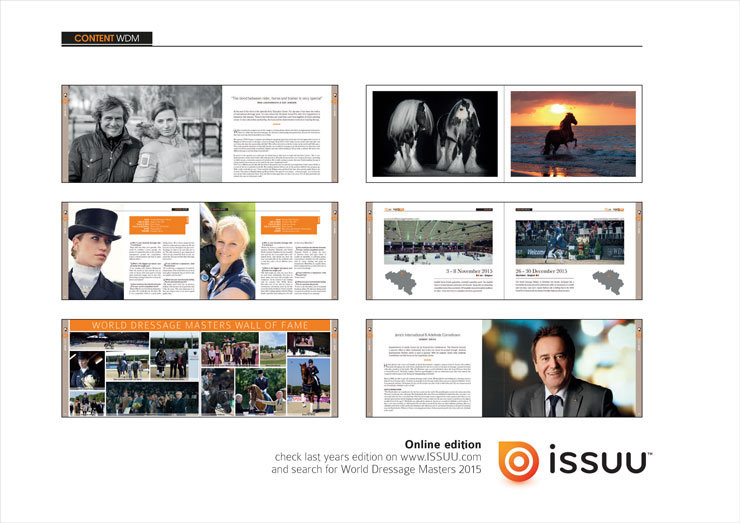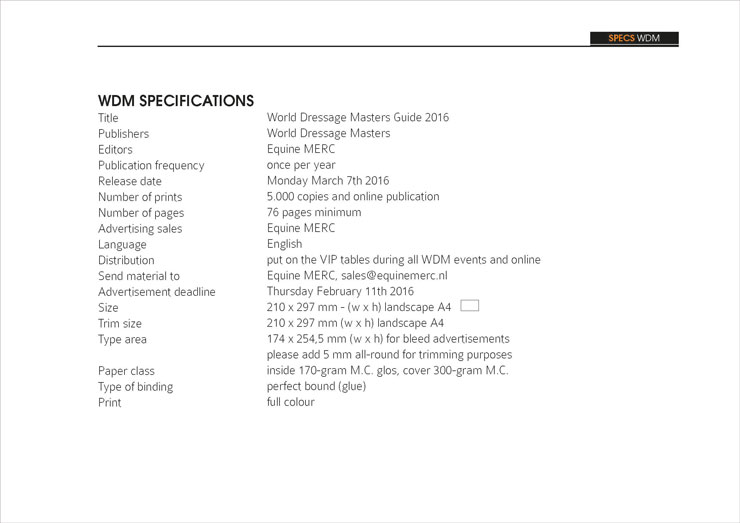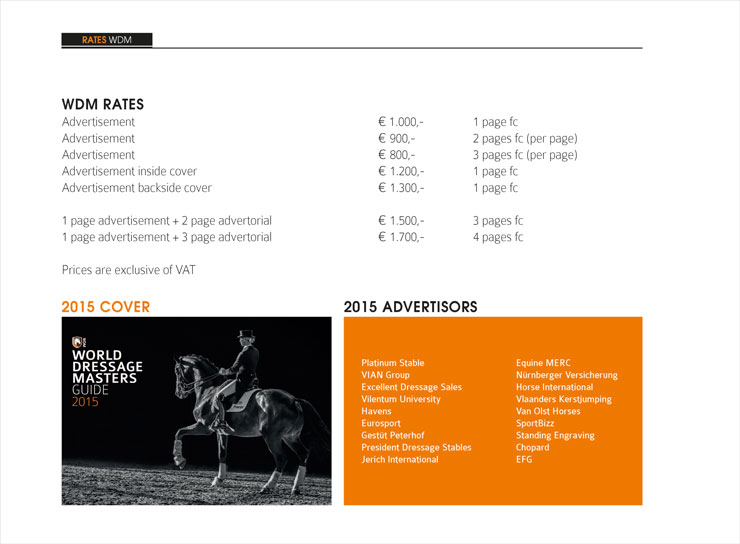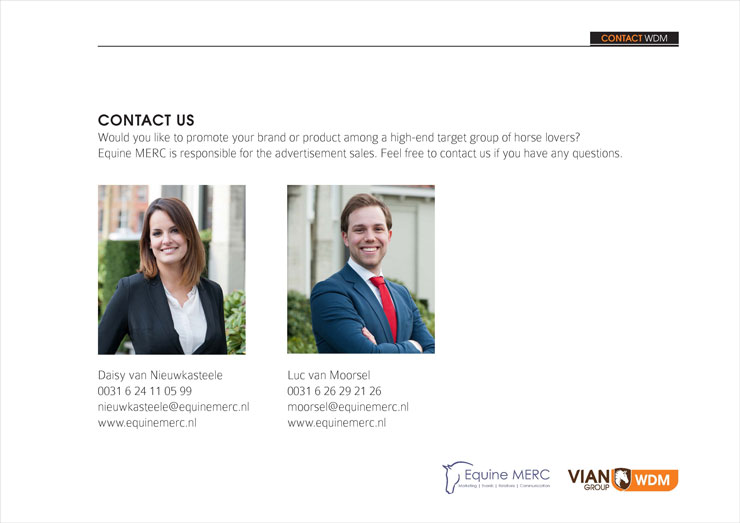 World Dressage Masters Guide
World Dressage Masters (WDM) was founded in 2008 and created a new horizon for international dressage. Cooperation, innovation and internationalization pushed the sport forward. Since 2008, WDM has invested over 3 million euro's on prize money and contributed to further develop dressage sport worldwide.
World Dressage Masters features top-level shows that maintain the highest standards the sport has seen so far. The best of the best have competed in WDM shows all over the world.
Every year, World Dressage Masters issues a special WDM Guide that is distributed at all the WDM shows and amongst a select group of dressage riders and owners. The World Dressage Masters Guide is a luxurious glossy magazine that contains international dressage related articles. Besides the print version, the WDM Guide will also be published online on the WDM website and Facebookpage.
Are you interested in advertising in the WDM Guide to reach this very specific and high-end target group? Please download our WDM Rate Card 2016.
Download 
WDM Rate Card 2016