Record breaking editions with over € 4.5 million profit in two days
The annual auctions Dutch Sport Horse Sales and Limburg Foal Auction took place in september, and how! Event agency Equine MERC and Stal Hendrix, have put down record-breaking editions. For the first time, the profit of the foal auction was over one million, and the auctions together accounted for more than € 4.5 million profit in total!
Smooth cooperation
The editions of 2017 were held at the accommodation of Equestrian Centre de Peelbergen in Kronenberg for the second time. Last year, that really was a challenge, because everything had to be reassessed. How did it go this year? Daisy van Nieuwkasteele: "The auctions went smoother than ever before! We have learned from last year's evaluation points. You can also notice that we sat together with all parties at one table. This had a positive effect on the cooperation. "According to the entrepreneur.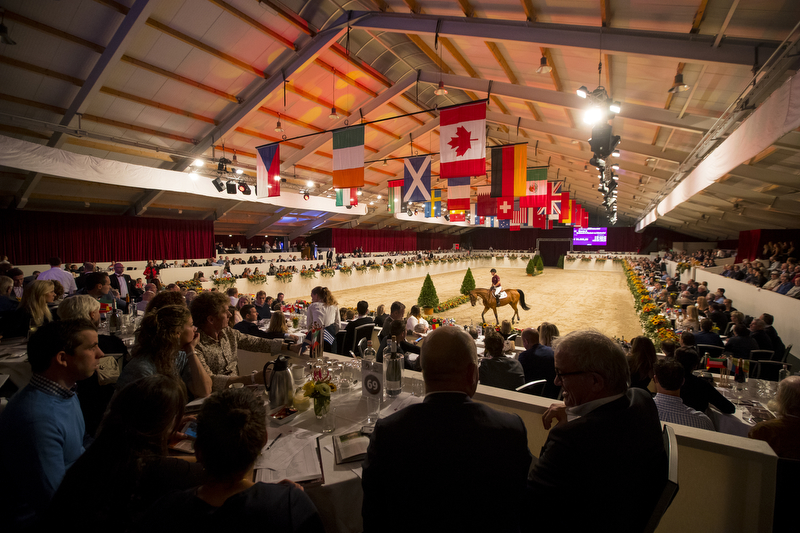 "It exceeded our expectations"
Luc van Moorsel, who had been in charge of Stal Hendrix's auctions for two years before Daisy came into the picture in 2014, is also very enthusiastic about the auctions: "The reactions are very good. The most important thing is that the breeders of the foals went back home with a good feeling. They could certainly be satisfied with an average selling price of € 9,400. The results of the DSHS truly exceeded our expectations. That was a major success! We again had a super-talented collection this year, and that was visible in the prices. An amount of four tons was deposited for the top-seller and the average sales prices were also higher than the previous edition (average: € 137,000, red). "
Daisy and Luc add: "We want to thank Stal Hendrix for the confidence in Equine MERC. The Dutch Sport Horse Sales is for them thé sales moment of the year and a very special event. It is therefore extraordinary that they entrust the organization to us. We are already looking forward to the next edition! "
Sales prices DSHS & Limburg Foal Auction
During the showjumper auction, twelve horses were sold for over € 100.000 and the average selling price was € 137,000. The top-seller was Goliath (by Bustique), who went under the hammer for an amount of no less than € 400,000. At the foals the average selling price was € 9,400 and the most expensive foal Mucinda (by Berlin) exchanged for € 30,000 from owner.